Confidentiality
Confidentiality is Percepto International's work cornerstone.
Our expertise and professionalism will assist you in bringing solutions to your problems in complete confidentiality.
Our clients trust us with their confidential information. We respect their privacy fully.
Our team members guarantee the confidentiality of all exchanges, and each member is bound by professional secrecy. Our confidentiality policy is zero-tolerance.

Excellence
Excellence is our trademark.
In everything we do at Percepto International, we strive for excellence. We understand that this means achieving goals in an ever-changing environment where boundaries keep shifting.
All projects are handled by experts who combine individual talents to achieve excellence with a commitment to continuous improvement.
We don't settle for less than the best.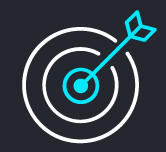 Impact
We believe in "Getting Things Done. The Right Way". This simple yet profound phrase embodies everything we stand for. Percepto International delivers results. Not stories, excuses, or explanations. This means our results are designed to be as impactful as possible for our clients.

Teamwork
Results can only be as good as the people behind them. That is why we work only with experts in each field and spare no effort in retaining the best people. But having the best people is not enough, which is why we have fostered a culture of teamwork that promotes synergy and outstanding results. Teamwork empowers our individual strengths.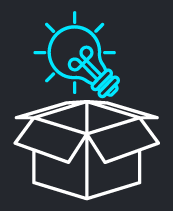 Out-of-the-box
Growing up, we are taught to respect the rules and to conform to the requirements. In a figurative sense, we are given a box and told to stay within its boundaries. Adulthood follows. Innovative thinking, standing out, and thinking outside the box are less expected.
Some people will decide to break away from conformity, while others will stick to what they've always known. Our employees are all out-of-the-box thinkers who come up with innovative, sustainable, and successful solutions.
Our team of experienced innovators, problem solvers, and collaborators works together to bring innovative and sustainable solutions to our partners, clients, and communities.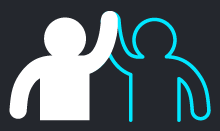 Diversity
Diversity is an asset. Percepto International views it as a performance lever.
This variety of profiles enables cultural diversity, open-mindedness, and a better understanding of projects. With over 13 spoken languages, our office is the epitome of the Tower of Babel.
The diversity of our employees is also present in their expertise. Our multinational team brings an array of experience and skills to the table, allowing us to pilot projects comprehensively.
It all boils down to the following principle: Each employee must reciprocate respect for their colleagues. Transparency, openness, and respect for differences and opinion are essential.

Empowerment
Our success is based on creativity, innovation, and making an impact. We do not believe in hierarchy, but in a matrix approach where each and every individual can contribute to the streamline. Therefore, regardless of our role, we look for opportunities and take initiatives that set our company in motion. Percepto International's open-door policy encourages each of our employees to bring their own ideas to the table, take initiatives and participate actively in company operations. No matter what their position is.
It creates the conditions for mutual empowerment, a powerful factor in individual and collective commitment.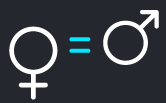 Gender Equality
Gender Equality is not just a value at Percepto International. It is a reality. It is essential for us to ensure everyone feels respected, valued and represented, no matter their gender.
Women and men are equally represented in our teams, with both genders taking on leadership roles.